Duration:
Fall 2011 @ Mass Art, Design Research 

Objective:

My group ( Laura Guillen, Anum Awan, Ellery Curran, Allie Simons and I ) was asked identify a social group that is underserved in the digital marketplace. Based upon demographic research and ethnographic "field studies", we then develop a proposal for a prototypical digitally-centered service — with multiple touchpoints — tailored to our user group.

Overview of Outcome: 

In city apartments, kitchens and dinning areas are often too small to accommodate dinner parties. Going out for dinner with a large group of people can be frustrating! The hassles of splitting the bill at the end of the night and feeling rushed out by wait staff can be avoided by choosing Rent-A-Kitchen! which brings kitchen and dinning experiences to a new and exciting level by giving customers the perfect amount of space to suit their party needs.

Identifying an an unmet need:
Although these are great benefits to living in a city, sometimes people seek a suburban indulgences like hosting gatherings in their homes. But, for city dwellers, kitchens and dinning spaces are very often too small to accommodate these gatherings with friends & family. Space is tight in the city & space can be expensive. College students and young professionals are not likely to be buying up whatever spacious residences may exist in Boston (or similar cities).
There is a void when it comes to hosting gatherings and dinner parties, because so many people do not have the space to accommodate others
. 
Approach:
We conducted demographic research after we identified the unmet need that we wanted to focus on. The data was gathered from:
City-Data.com visited September 2011: http://www.city-data.com
QuickFacts US Census visited September 2011: http://quickfacts.census.gov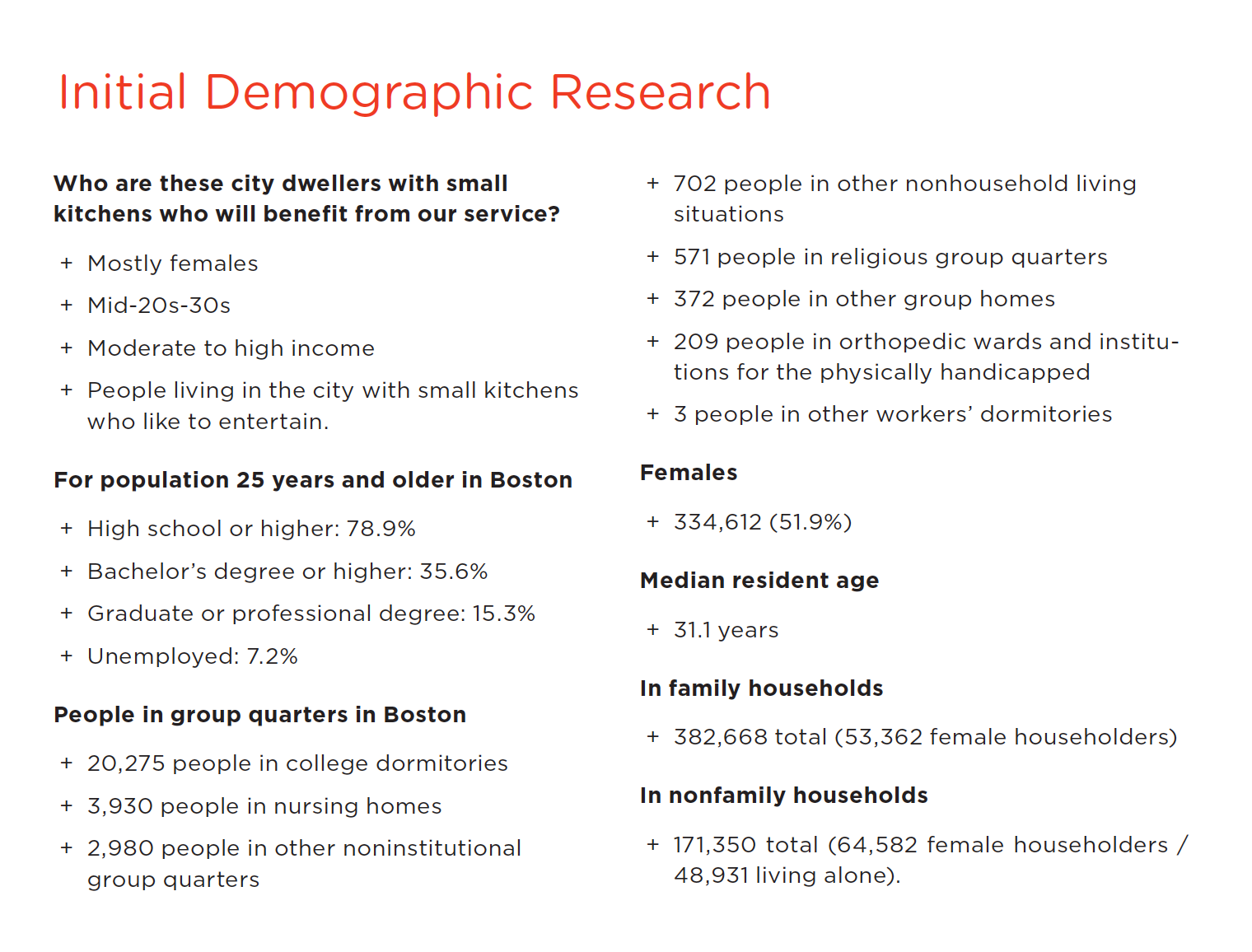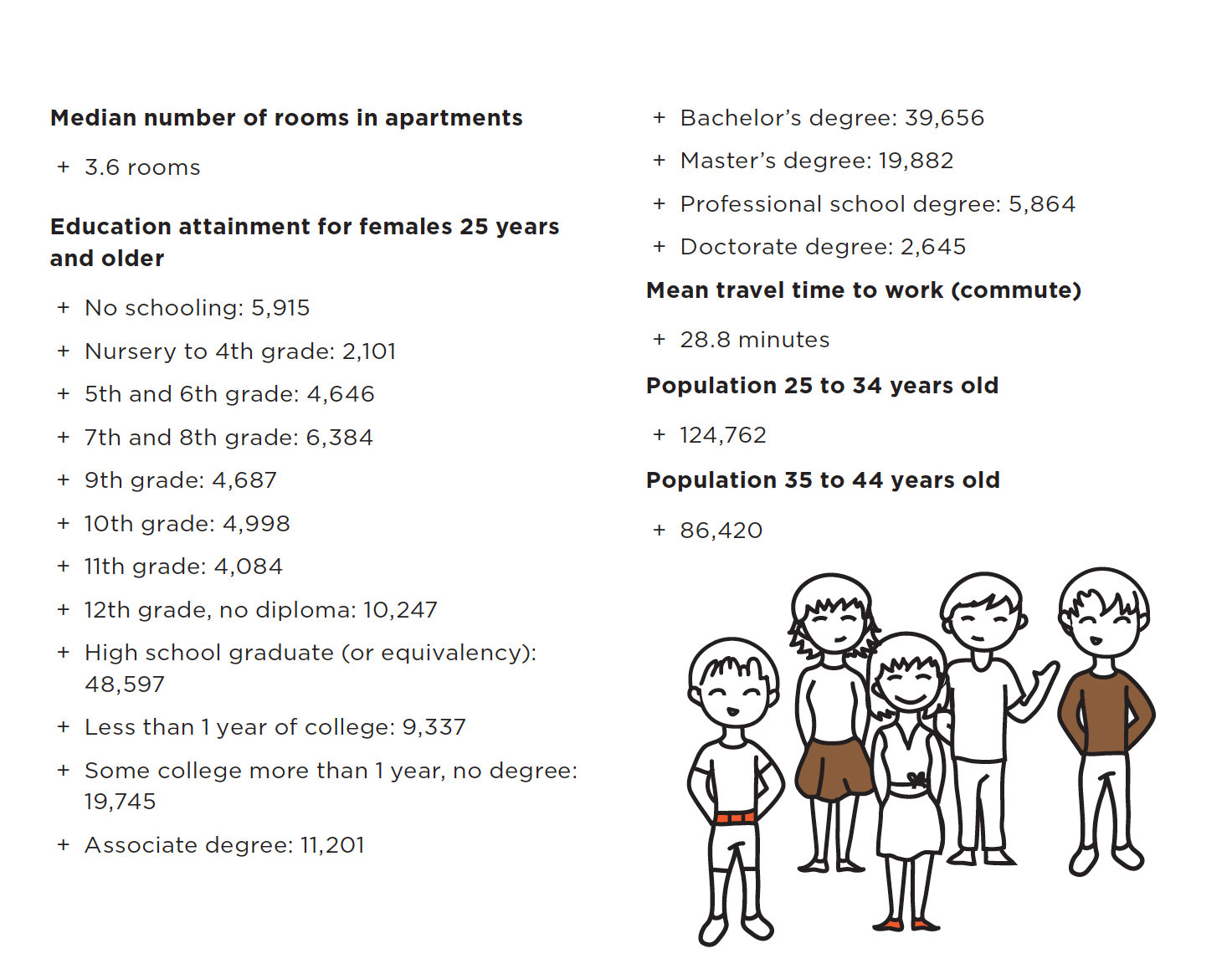 After researching initial population information to better understand the demographic facing this city-apartment-void, a practical solution emerged. What this demographic needs is a establishment to congregate with friends & family on their own terms with control over their meals, a flexible time frame and a homey atmosphere.
Providing all of these conveniences is "Rent-A-Kitchen (or RAK)" where the people of Boston will be able to rent kitchens & adjoining dinning spaces to suit their party needs. Along with the entertaining and social value of these spaces, Rent- A-Kitchen also provides industrial kitchen spaces and equipment
for alternative cooking needs and storage.
Structural Diagram
This diagram below displays how RAK would be structured including user touch points and services available. The diagram is a rough sketch of the necessary elements needed in order for this service to work properly.
Touch Points
As depicted in the diagram, an industrial chef customer or basic customer would have several touch points to choose from. The more obvious being telephone, booking office and a web site. Along with those touch points, a user can use RAK's mobile application or be directly connected via the stand-alone grocery store located on the first floor of the RAK building.

Service needs & Variety
Whether the customer is choosing an industrial space or personal space, there are many options available to them. The size of the room varies in both instances. Cleaning and delivery services are available in both branches as well as the ability to request needed appliances. The appliances available would be much more substantial through the industrial kitchens seeing as chefs will typically have greater and more unique appliance needs.

Additions

RAK will conveniently also include a parking garage to make it easy for customers traveling by vehicle to access RAK hassle-free. The grocery store also includes a liquor store addition for alcoholic beverage needs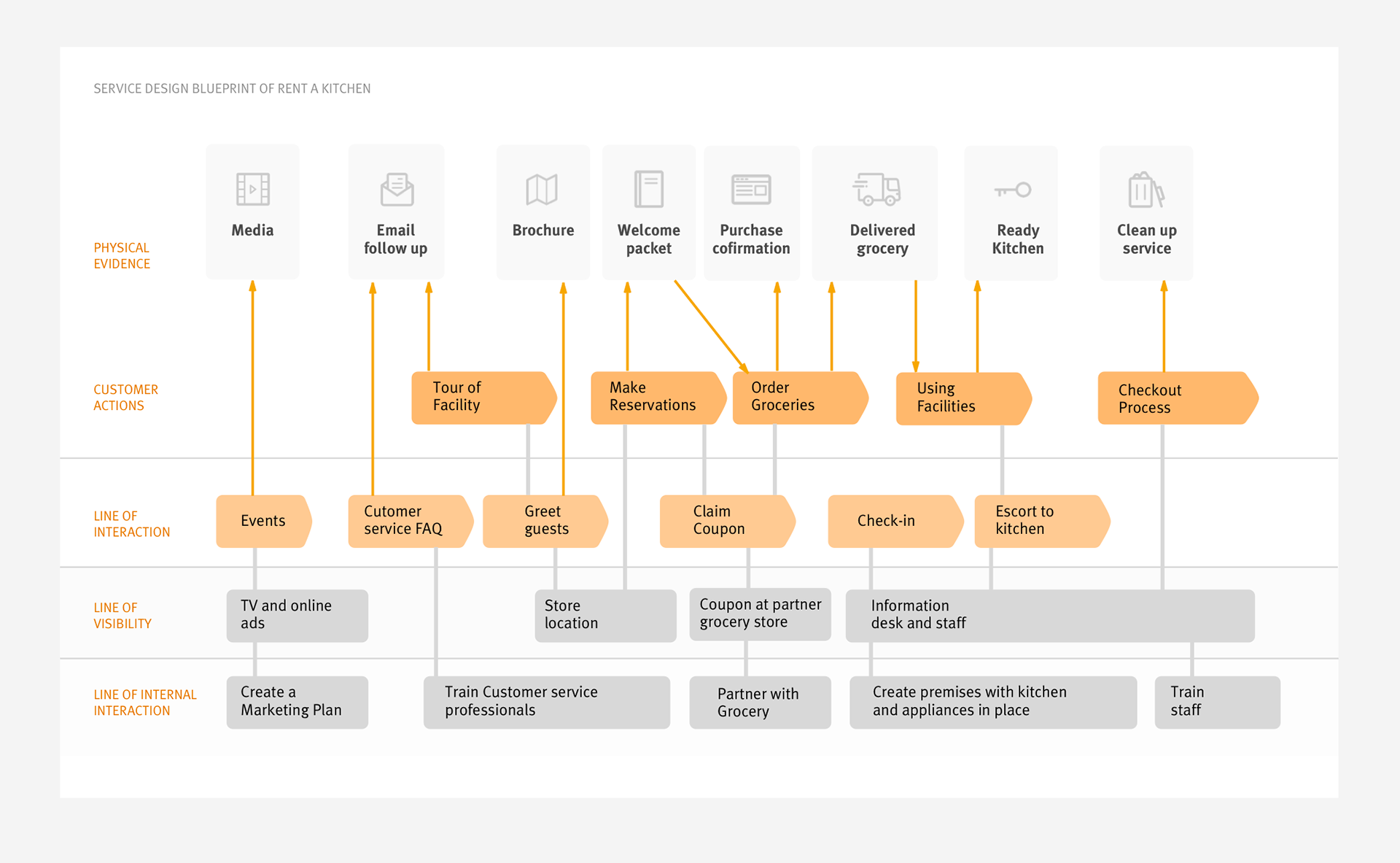 USER SCENARIOS

Adam and Natalie 
A newly engaged couple planning to move to an apartment outside of the city. In the meantime, their apartment is too small to throw the engagement party they wish to have with their family and friends. RAK makes it easy for them! They call the service line and book a tour.
At RAK an agent shows them the spaces that could be suitable to their needs. They plan to invite a lot of people, so they choose the largest kitchen and dinning room with an adjoining social space. Choosing RAK gave them the comfort that they had hoped for — as if they were hosting it themselves.
The party was a success! RAK's complimentary cleaning service took over afterwards to free them of those responsibilities and to prepare the space for the next customer.
Food Allergy Control

Six book club friends meet once a month to catch up and enjoy a meal together. Max and Kyle both have severe food allergies so the group decides on RAK for their meeting to have full control over ingredients. They reserve their space of choice and choose ingredients through RAK's smart-phone app. The ingredients are delivered directly to their space ready for when they arrive. The group now cooks together and enjoys having a safe, controlled meal.
Professional Chef Needs

Christina is a part-time chef who can't cook commercially out of her apartment because she owns a dog. When she needs to prepare an order she rents an industrial kitchen through the RAK website. From the website she is able to request needed equipment and book how many hours she will reserve the space for. At RAK, Christina prepares her cupcake orders and uses a rentable walk-in freezer to store it until delivery.